Lisa's Trip To Facts Ghent Spring Edition 2019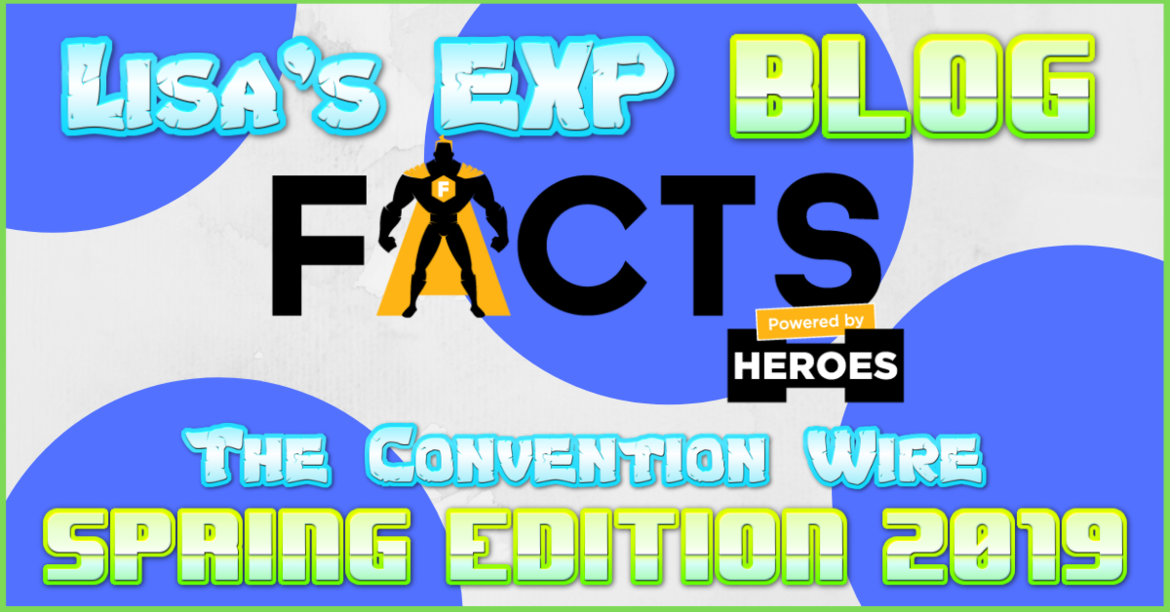 Hi guys! Welcome (back) to The Convention Wire: Lisa's Exp Blog.

Today I am going to tell you about my great day at FACTS. It is always a very long drive to Ghent but always worth it.

At the entrance, I got my bag and ticket and was waiting for the doors to open. When it was almost time to go inside, I looked at the ticket in my hand, and realize it was the parking ticket. OMG, I rushed back to the car. But of course, it was locked! The co-driver had the keys and he was standing at the very long line at the other entrance.
Maybe if I run, I can get the ticket before the doors open.
Halfway to the other entrance it finally hits me. The right ticket is also in my bag.

This year, at the entrance they have a few awesome Marvel paintings of Groot, Thanos, Iron Man, and Rocket. Also from the late Stan Lee.
They look amazing. Check the video made by Crachtube.

I have been here serval times but still amazed by the size of this con. In the main hall, there are booths as far as you can see with all kinds of board games, stuffed animals, handmade jewelry, props, wigs, card games, and shirts.
On my way to the guest hall, I passed by the Superhero academy where superhero's of all ages can test their skills.
There was a photo op from the new movie Men in black.
And for the Harry Potter fans and cosplayers, there is a workshop to create your own magic wand.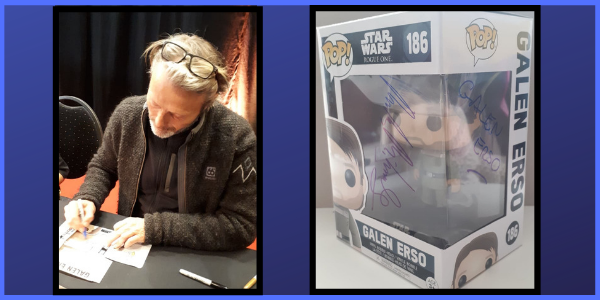 The very friendly and down to earth Mads Mikkelsen was one of the quests. What a great guy. It was awesome to meet him and finally get my Galen Erso funko signed. The funko was announced but not released on time to get it signed at the London Film and comic con back in 2017.


Next up, Jason Isaacs. When he looks at the photo already signed by Tom Felton, he says, Tom signed in my spot! I answered I know, I am also not really happy with that!
Jason says I know a way to fix it. I start to sweat a little, thinking what is he going to do?
I quickly check the table for a pair of scissors. Nope, those were not there. Thankfully, he got another solution. See my picture.


Next time I will tell you about the Dortmund Spring comic con on April 13-14.
My Gabriel funko from the Walking Dead will be signed by Seth Gilliam. Unfortunately, it is currently not in stock at Tiny Titan. I was lucky enough to find this vaulted funko at Tiny Titan.
I might have bought the last, but to make it up to you, you can buy at Tiny Titan some other cool funkos you could get signed at the Dortmund comic con spring edition ;).

The marvelous Casey Cott from Riverdale will be there. Tiny Titan has a great Kevin Keller funko: https://www.tinytitan.be/POP!-Television-Kevin-Keller-734-Riverdale

Also the very sweet Gadson sisters, Beau and Dolly will be there on Saturday. Both most famous for playing young Jyn Erso in Roque one. https://www.tinytitan.be/Star-Wars-Young-Jyn-Erso-185

But If you really want something special, and have some extra cash laying around, you could get this beauty signed by Elizabeth Olsen: https://www.tinytitan.be/POP!-Marvel-Scarlet-Witch-133-Civil-War-Captain-America-Vaulted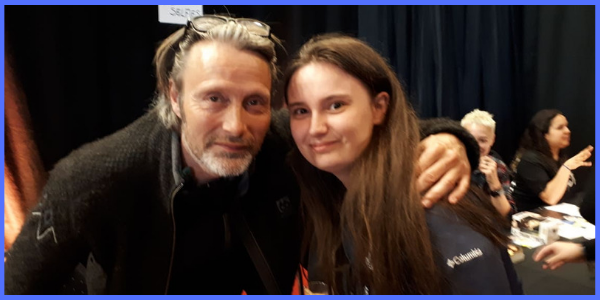 See you at my next blog about the Dortmund comic con spring edition.
Lisa