Kingdom Elfia Spring 2019: By Vivacious V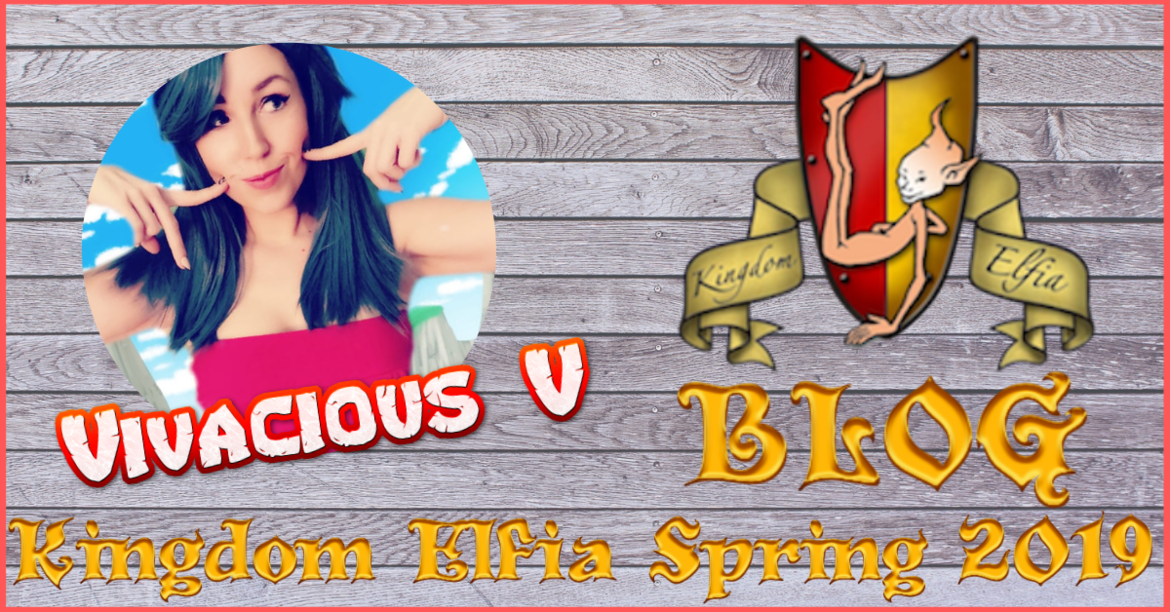 On a Journey to Elfia!

Hello lovelies! Welcome to another round of the Vivacious blog! Today I want to talk about my recent excursion to Elfia. This whole festival really captivated me and I wanted to share some of my experiences with all of you.


Let me start by saying that I've never been to an outdoor festival like this one. I packed my things excitedly, without expectation. I think not having any particular set of expectations helped me embrace what it meant to be there. So, my first piece of advice to anyone looking to take that first step would be to leave your expectations at the door!
The second I arrived I was feasting my eyes on excellent costumes and props, various creatures brought to life in a really cool and interesting way! The wind had an icy bite but I was determined and I know many of you understand… you have to do what you have to do to get those good photos!
Getting closer to the venue as I left the parking lot behind me, I could hear music in the distance. A life performance played as laughter and chattering of the people in line to enter were having fun despite the cold. Finally the smell of delicious food began to tickle my nose as the entrance was in sight. The entrance itself was impressive as it looked exactly like the entrance of an old medieval town. My eyes grew wide as I began to take in a more intimate view of the sights and sounds of the festival. The attention to detail and care that was being taken to create that fantasy feeling really began to impress me around this time!


A sign caught my eye, it read: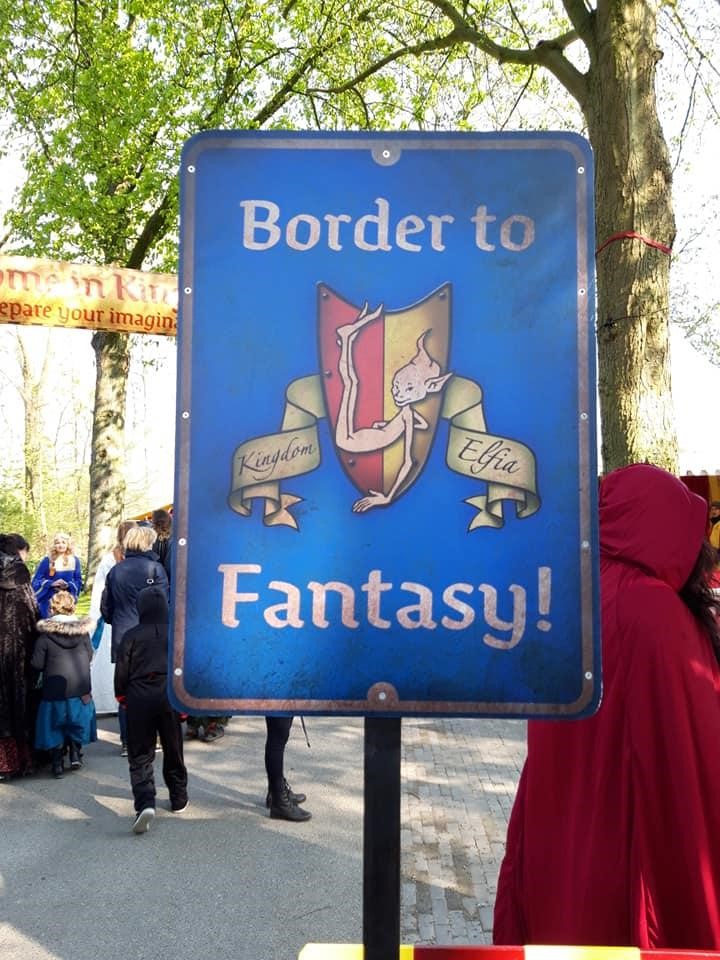 "Border to Fantasy"
And next to it was a very distinct white line.

So, I did what any self respecting faun would do. I walked right up to it, wiggled my (imaginary) bushy tail and hopped right over that line!

Success! I had finally set foot inside!
A sudden cheer from the dandy fellow next to me got my attention.
"Welcome! How do you feel?" He asked me right after.
Still taking in the atmosphere around me and now this man's energy I let out the only word that came to mind.
"Magical!"

For those who don't know what a faun is, do not worry and behold the picture below!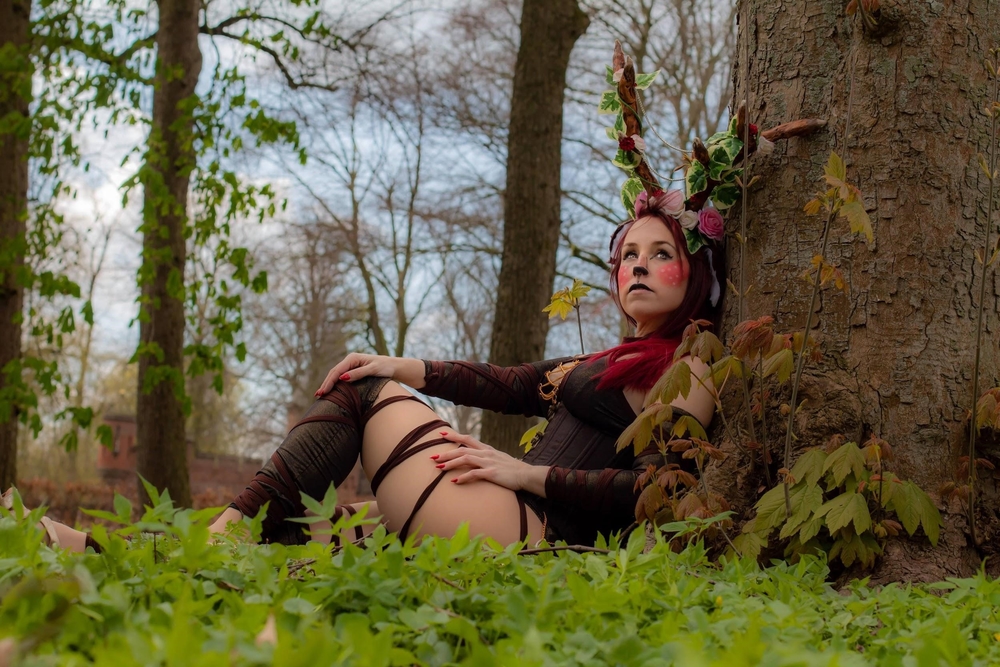 I began walking down the path with on both sides stalls and people in costume, the entire place had a feeling that was unlike anything I have experienced! When we finally approached a wide open space, I saw it! The castle, jutting into the sky ahead of me! It was truly awe inspiring to behold in that moment!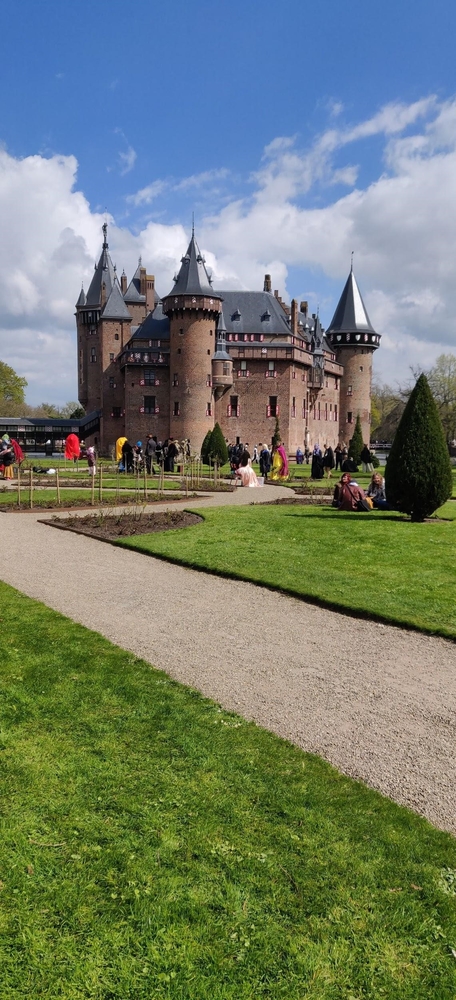 Around it were well trimmed garden features, the likes of which you might imagine seeing at medieval garden parties once upon a time. Now, I really began to notice the many different creatures around me, I had nearly forgotten about them because of all of the excitement!
Two beautiful angels stood in the middle of the open field, their wings spread out impressively at their sides. I couldn't help but step closer and examine them more closely! As I did I began taking in more sights and sounds. The entire domain was very impressive and after I was done looking at the angels before me, I was very ready to begin exploring some more!!
As the exploration began I couldn't help but note something that really impressed me. While there were merchant booths, I have to say the quality of them really stood out! Almost as if it were a real medieval town where merchants would sell the best of their crafts. The reason why I noticed this was because at other conventions, the merchants would be a pain point as there would be so many selling the same things. The variety of the goods available here was very refreshing! As I wandered through the tents, these realizations really helped keeping the feeling of fantasy that I was feeling since the moment I hopped over that line!

From there I found myself pleasantly surprised to see how many little settlements were created between the trees. Cosplayers complemented those settlements and really helped bring them to life! I could imagine what all of the kids around were seeing; scary witches, creepy creatures, twinkling fairies and beautiful princesses all in abundance! I was quite pleased with the family friendly nature of the entire event so far. I couldn't help but enjoy the sound of kids laughing and playing, chasing their favorite fantasy creature! Speaking of which, it wasn't long before I found my own favorite creature!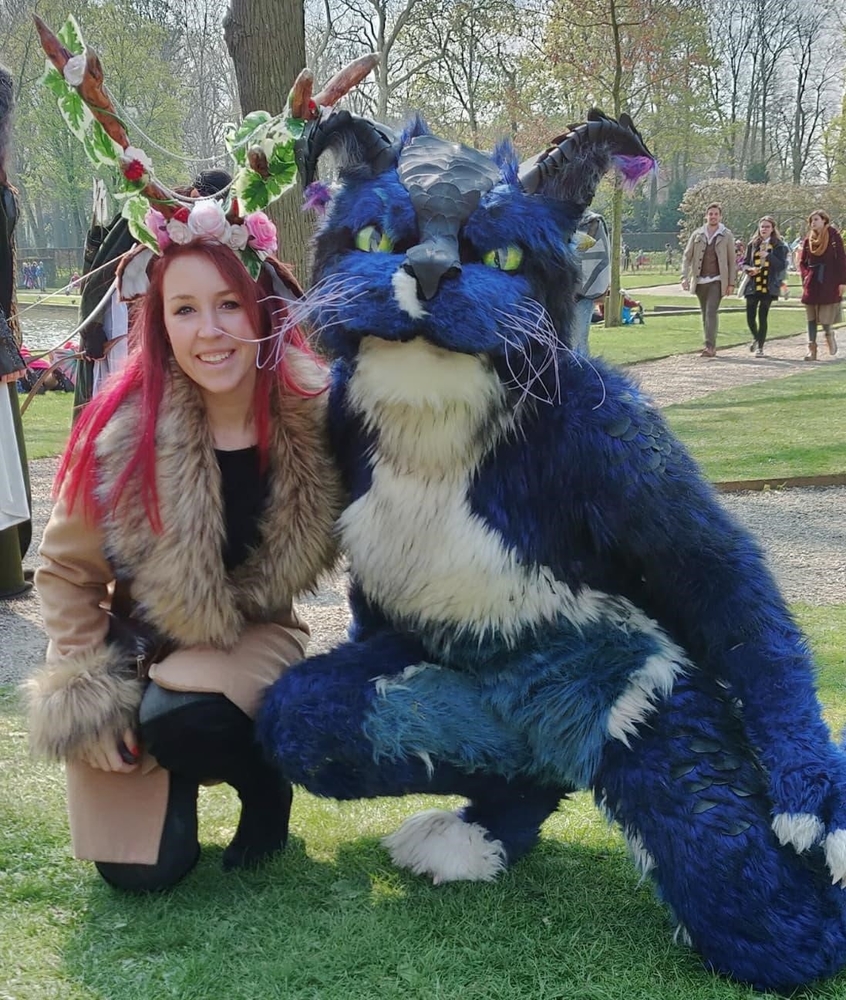 The time had finally come! My empty stomach lead me and my nose right back to the lovely smells I had first sampled when hopping over the line! Arriving at the food stands I found myself with a case of fomo!
WHAT DO I CHOOSE? I couldn't help but wonder aloud to myself!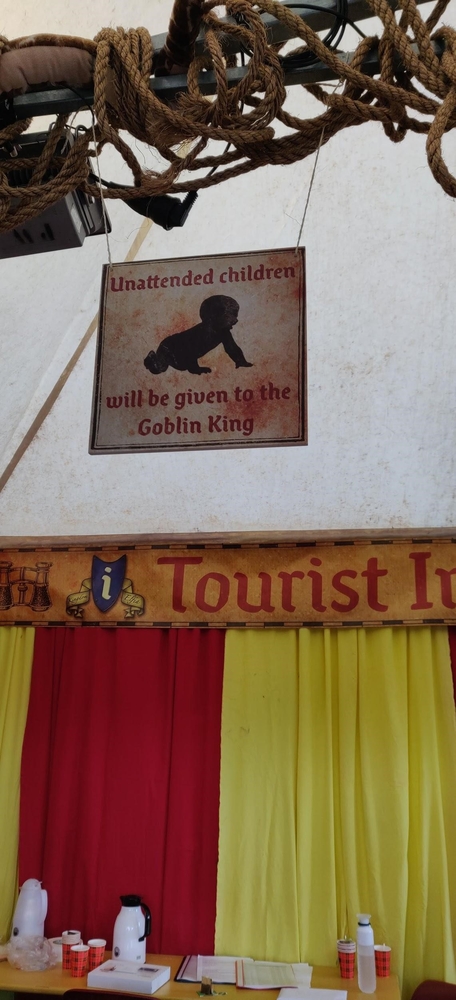 Pizza? Fries?? Falafel?? Maybe just close my eyes and pick at random????
My sweet tooth would also face a problem! You could buy candy apples, pofferties (tiny pancakes, so you can pretend to be a giant!) and more!
I must admit, for a moment I thought to myself: "this food doesn't seem very medieval!"
As I said this to my friend he then quickly countered my thoughts by asking.
"What would you suggest as a medieval meal then?"
Thinking of the medieval options I of course realised rather quickly that it probably was for the better to have normal food instead of in theme meals! Then another thought came to mind, the small sign I had seen at the entrance…

Yeah, now I was sure normal foods were a better option!

And so the first day went, exploring and facing the cold, biting wind! I must say, the feeling of magic never left!
Onto the second day! The weather gods had been merciful, granting us a bit of sunlight!
Today I chose not to cosplay and for a short moment… I regretted it. Yet, it allowed me more time to really look at the other cosplayers. The second day was quite a bit less crowded, despite the weather being much more agreeable. It was fun spotting several cosplays I didn't expect to see, anime and superhero cosplays mixed in with medieval ones. It added yet another layer of fun to what was already a magical experience.
One moment really stood out to me during the second day. We were roaming the area and I caught the sweet sound of a woman's voice accompanied by an acoustic guitar. This caught my attention and we ended up finding her upon a stool on a small stage. The warming breeze blew gently, seeming to carry her voice on its wings. I knew I had to sit and listen.
We sat front row and just looked upon her in awe. The soft words of her song, the gentle strumming of her guitar and the soft caressing of the breeze carrying the notes.. It was a truly wonderful moment. My friend and I usually are a crazy bunch and I do think others would call us loud and out of control. Yet, after leaving the small stage we strolled in silence for a bit, still in awe by the energy of the song. But of course that wore off too and we were back to our own crazy selves soon enough!


From there I moved on and met several more cosplayers. It's always so refreshing being able to meet friendly and welcoming people. That's also what these gatherings are about aren't they? Meeting like minded people. The time was coming for us to call it a day and so we made our way to the exit. As we walked through the many people to what we thought was the exit, we found ourselves on the opposite end of the whole festival! An entire new area unfolded ahead of us. If I hadn't known any better, I would have thought these additional places had been summoned through magic! I mean… they didn't just appear out of nowhere, right? … Right?

Ahem - Correcting our error as we found the actual exit of this magical land, I knew I would be missing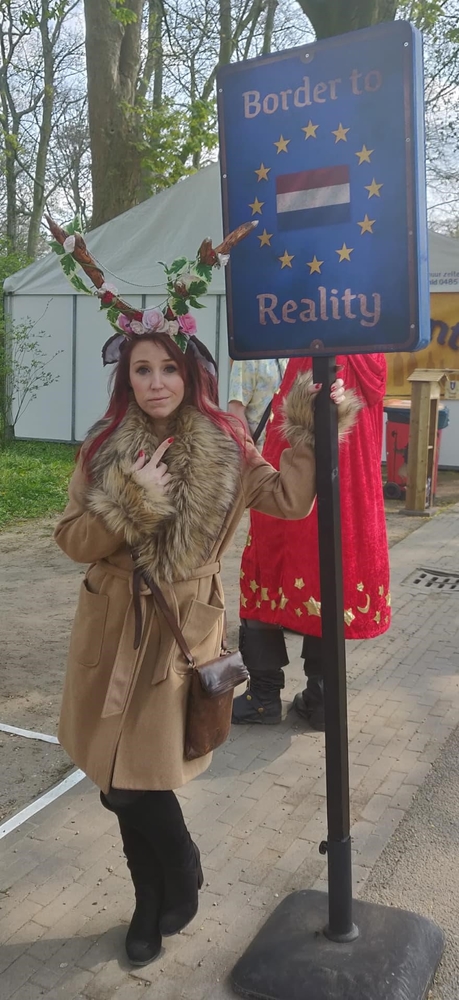 it the second I hopped to the other side of that border.

If there was a dragon to slay in return to being able to stay here, I would have no problem sacrificing my friend to this noble cause without a moment of hesitation! He would be remembered as he was and I would sit high in my magical tower. That seems like a good and fair deal. And so as I took my place in the car, not a magical carriage, I could feel my body relax as I slipped away in a slumber.My dreams already taking me back to the magical land of Elfia.

Thanks for reading guys, as you can tell I really liked Elfia and am excited to go next time! Let me know if you've been, how your experience was or if maybe you want to leave a comment on here! If you are curious to see how Elfia was you can always go check out Crach_tube on youtube. He captivated the festival very nicely.


Until next time, my darlings
~Vivacious