German Comic Con Spring Edition Dortmund 2019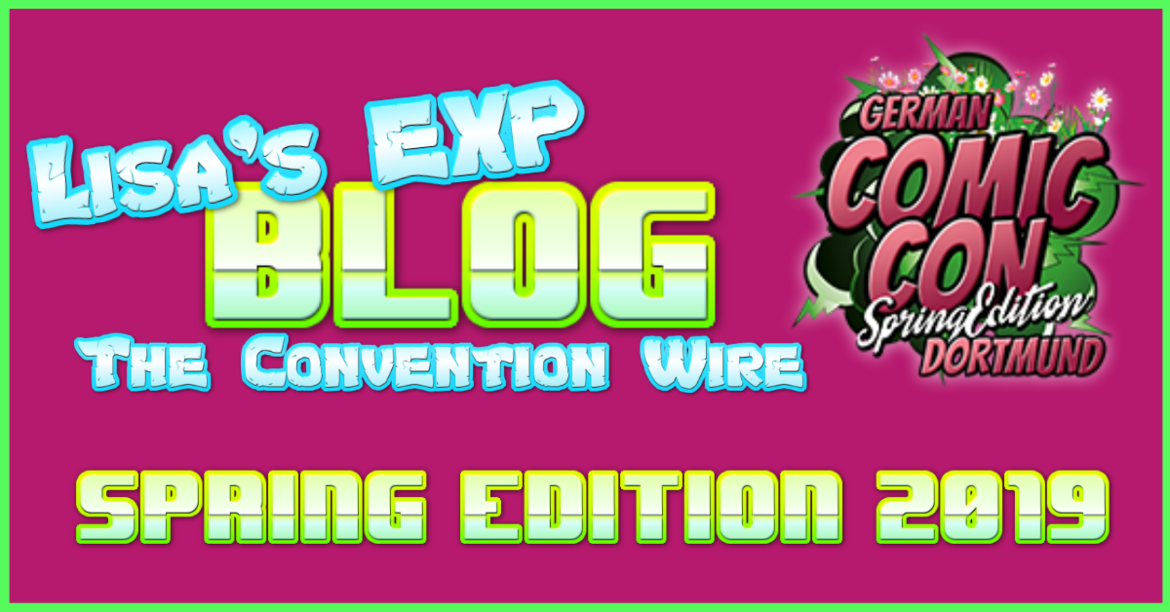 Hey guys,
Just let me get started by telling you that I had a great day at the Dortmund spring con! The queue at the entrance was immense. But so worth it! The Dortmund cons are known for their many special guests!
If you don't like getting autographs or photos with the guests, the giant dealer hall is the place to be for you.
But for me, the first stop for the day was the guest photo table, where you can buy amazing photos of your favorite guests.
I always love to watch the big wall behind this table. There are so many amazing photos signed by the greatest stars ever, for example, hard to get Harrison Ford! I got the photo I loved from Donal Logue, for him to sign, and left quickly for his queue.
Nobody at the con needed to see Charlie Sheen to know he had arrived. You could hear it by the sound of clapping and cheering coming from his fans in his very long queue when they saw just a glimpse of the person they all came to meet.
I was so worth to wait in the long line of Donal Logue. The laidback Donal Logue was awesome to meet. I absolutely loved him in Law & Order: Special Victims Unit. And apparently so did he.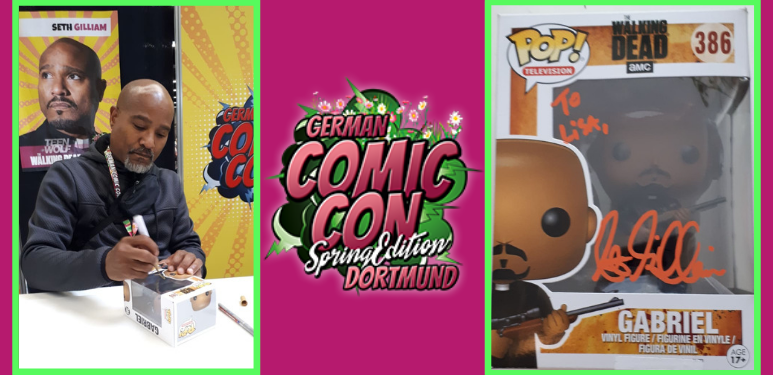 Quickly I hurried to the queue of Seth Gilliam. The very calm Seth Gilliam made sure that when he signed the funko, you could still see the pop very clearly. If you would ask me, funkos look so much nicer signed this way.

While I was in the queue for Seth, I could already see the long queue for Osric Chau.
When I was finished at Seth's table, I moved on to his queue.
Osric Chau was very sweet. He quickly grabbed a note from his table and read out loud a sentence in German. It almost broke my heart, but I had to tell him that I do not understand German. He was trying so hard to greet his fans in their own language. Upon his request, I wrote something down in Dutch. And when I left he told me Dank je wel (Thank you).
Next time on The Convention Wire: Lisa's Exp Blog will be my trip to Comic Con Ghent on Star Wars day! Where your Boba Fett funko can be signed by the legendary Dickey Beer!
Is Star Wars not your thing?
No problem everybody's favorite No-Maj Dan Fogler will be there too.
He could be signing your great Jacob Kowalski funko.
If you are still looking for the Boba Fett funko, it is available here at Tiny Titan: https://www.tinytitan.be/POP!-Star-Wars-Boba-Fett-08-Black-Box.
Until next time, May the 4th be with you!
Lisa